Get Your Chipped, Cracked, or Broken Windshield Replaced or Repaired for FREE
⚠️How is my windshield repair or replacement free?
Under Florida Law (Florida Statute §627.7288), your windshield repair or replacement is FREE, and there's no insurance deductible because a broken or damaged windshield is considered a safety hazard for you and other drivers. So, free windshield repairs or replacements for insured Florida drivers encourage drivers to get their windshields fixed before accidents occur. It's a law that the insurance companies are fighting hard to reverse, so take advantage of it while you can. 
See if you qualify for a free windshield replacement by filling out the form below, and we'll contact you to schedule your appointment. It's quick and easy, and there's no insurance deductible.
❓Why should you choose Cornerstone?
We're an award-winning auto glass company that has been serving Tampa Bay, the Orlando area, and East Coast, Florida, from Melbourne to Fort Lauderdale for over 20 years with certified and warrantied technicians, offering free mobile windshield repair and replacement services (we come to you anywhere you are in Florida), ADAS safety system calibrations, nationwide lifetime warranty, and OEM quality parts.
SCHEDULE YOUR APPOINTMENT
"*" indicates required fields
#1 Rated Windshield Replacement Tampa
Cornerstone Auto Glass has been in business since 2001, helping people repair their auto glass in the Tampa Bay area, with over 50,000 windshields replaced/repaired locally. We've expanded and we now serve Pasco, Pinellas, Hillsborough, Hernando, Sumter, Polk, Orange, Duval, Marion, Manatee, and Sarasota counties with Certified and Warrantied Professional Technicians. From Tampa to Orlando to Melbourne – West Coast, Central, and East Coast, Florida.
NATIONAL LIFETIME WARRANTY • OEM PARTS
FAST MOBILE WINDSHIELD REPLACEMENT
Free Mobile Windshield Replacement Tampa

Award Winning Auto Glass Replacement

Windshield ADAS Calibration & Recalibration

Customer Satisfaction
We thrive on customer satisfaction, which is our number one goal. 80% of our business consists of repeat customers or referrals. Our goal is to earn your business and replace your windshield quickly anywhere you are.
Mobile Auto Glass Service
When it rains, it pours and we're just a phone call away. We offer mobile auto glass service to replace or repair your windshield anywhere you are whether it's work or home or in between, we'll come to you!
Trust the Professionals
Our team of certified installers are trained professionals have over 50 years combined experience and all of our technicians are certified and warrantied.
Nationwide Lifetime Guarantee
We don't believe in shortcuts so we use only the best materials on the market today. Which is why we stand behind our work with a lifetime guarantee on auto and truck windshields, tempered parts and labor.
Proudly Serving Florida with Professional Auto Glass Services from West Coast to East Coast
Pinellas County · Pasco County · Hillsborough County · Polk County · Orange County · Seminole County · Sarasota County · Manatee County · Osceola County · Brevard County, Indian River County · Saint Lucie County · Martin County · Palm Beach County · Broward County
Our Customers Appreciate The Quality of Service We Provide
Here is what our customers are saying: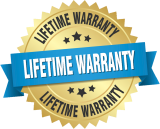 Did you know? 85% of auto glass company installers are NOT certified as its not a requirement! Trust the pros with over 50 years of combined experience, all of our technicians are certified and warrantied.