Call us for help right now! Anywhere in Florida. (727) 809-0699 or fill out the form below.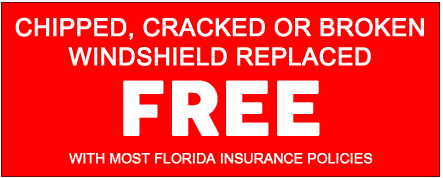 See if you qualify for a free windshield replacement. With zero out-of-pocket cost. It's quick and easy, just fill out the form below now or call 727-809-0699.
How is it free? Under Florida Statute §627.7288, your windshield replacement is free, and there's no insurance deductible, but how is it free? Because it's a safety hazard for you and other drivers so, free windshield replacements encourage drivers to get their windshields fixed before accidents occur.
"*" indicates required fields